By: Kelsey Payton and Taylor Sparks
In our project, we wanted to end Hunger in Burt county. By helping the communities, we discovered the problem is much larger than it appeared. We fed 43 families, the majority of which signed up with the food pantry of Lyons. This project taught us a lot about the invisible needs in our community and helped us to discover a way to help those families.

In order to raise money to support our project, we sold cinnamon rolls at the Lyons library for two consecutive days. We also  helped with a concession stand during a speech meet and put out donation buckets in the towns of Lyons and Decatur.
Others in the community helped us as well. Kim Preston taught us what it took to distribute food and got us set up with the Food Bank of Siouxland. She made sure we  knew what we were doing and also showed up the day of the distribution to help out and sign up eligible recipients. Jamie Horter gave us an opportunity to sell cinnamon rolls and put an advertisement about it in the Lyons Mirror-Sun in order to help us advertise for this event. Jackie Anderson talked to the Sears Center and made it very much possible for us to be able to have this happen, she was able to do this because she is the manager of the Sears Center, and she was able to take time out of her day to talk to the board of the Sears Center and made it possible for us to hosts the mobile food bank at the Sears Center.
The Green Lantern was a huge help in making our fundraiser happen, they donated the pans and the frosting and time to help make our cinnamon rolls, Jacob Wandersheild helped us because he was the person from the Food Bank of Siouxland who made it possible for us to get the food, and he has been so so helpful in making sure that we had everything we needed, and answering any questions we had along the way. The Lyons Library also contributed by letting us use the library for the fundraiser we held.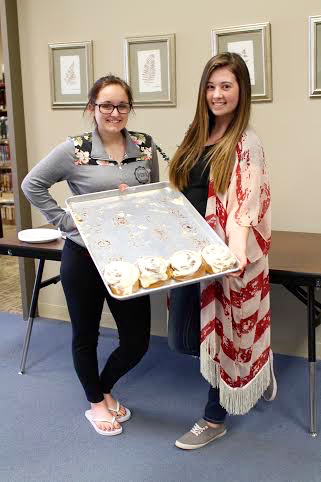 Though we are satisfied with our project, we faced many challenges along the way. We ran into things such as: limited funds, little instruction, and talking to those we didn't know so well. However, this taught us about many things. We learned how to deal with the consequences of poor planning, how to  take charge in situations where we have no clue what we are doing, and we also learned that putting yourself out into the community isn't such a scary thing after all. Fundraising for us was a lot harder than what we expected it to be.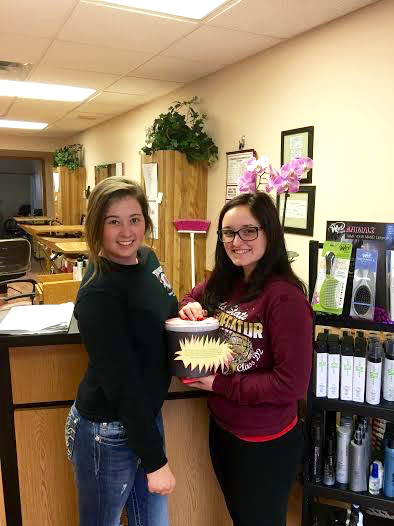 We had really good ideas when it came to getting money to pay for our expenses with our project. We sold cinnamon rolls at the library when they were doing a flower seed swap, and made $40. We tried to do the same fundraiser on the following day, however, we were not successful. Though we ran into many frustrations, we were grateful for the many fortunate times we had.
Our project was important because we lessened the gap of food insecurity. We helped the Burt County citizens who were in need. We also brought the community a little closer to the  students; we introduced the community to the projects the students here at LDNE are accomplishing.